Untold Black Stories Of Alton
Expiration: 365 days after purchase
To celebrate and share the conversations recorded for Untold Black Stories of Alton by StoryCorps, large-format portraits of over 30 Alton residents have been commissioned to animate windows along the Broadway corridor with portraits of the participants.

These are personal stories of family devotion, faith, dedication to hard work, friendship, honor, and reciprocity. They are filled with laughter, humility, and respect.

Through this listening tour and photography exhibit, we discover a rich and often untold history. We see ourselves in these stories. They help us find our way back to one another and imagine a more inclusive society.

Professional Photography by Bishoppe Kamusinga and Cedric Parker. Design by Tyrone Stevenson.

This is a collaboration between Jacoby Arts Center, Alton Main Street, Great Rivers and Routes Tourism Bureau, All Town, USA, and Hayner Public Library designed to catalyze diversity, inclusivity and equity within the downtown Alton historic district and engage the community with these Untold Black Stories of Alton.

Printing of the portraits is sponsored by The Mythic Mississippi Project, a public engagement venture of the University of Illinois that promotes community development through Cultural Heritage programming.

This project was made possible with support from Illinois Humanities, the National Endowment for the Humanities, and the Illinois General Assembly.
Untold Black Stories Of Alton
Included Venues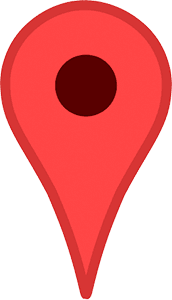 See locations on an interactive map.
Story 10: Bryden Barnes And Norman Barnes
Bryden Barnes asks his father Norman Barnes about growing up in Alton, what he's most proud of, and his hopes for his children.
Story 11: J. Eric Robinson And Stephanie Young
Stephanie Young asks historian J. Eric Robinson about his views on how U.S. history is taught, how complex history is, and about parallels between historic events and current events.
Story 12: Gregory Harrison And Jason Harrison
Jason Harrison asks his father Gregory Harrison about Rocky Fork, memories from his childhood growing up on a farm, and advice for his great-great-grandchildren
Story 13: Autumn Brown And Jasmine Hardimon
Sisters Autumn Brown & Jasmine Hardimon share gratitude for what their mother taught them, and reflect on the greatest lessons they have learned in life.
Story 14: Steve Potter And Lloyd Johnson
Steve Potter asks Lloyd Johnson about what life was like growing up on the family farm, and the reason he felt compelled to take over the farm and continue on the family tradition.
Story 15: Yvonne Campbell And Evelyn Campbell
Twin sisters Yvonne Campbell and Evelyn Campbell discuss their upbringing, the impact of COVID, and the importance of community.
Story 1: Aaron Atkins And Ariyah Smith
Best friends Ariyah Smith and Aaron Atkins discuss when they first became aware of societal inequalities and racism, their friendship, and their love of art.
Story 2: Courteney Wilson And Nana Becoat
Nana Becoat talks to her son Courteney Wilson about his thoughts on racism, diversity in Alton, and activism.
Story 3: Nancy Becoat And Leah Becoat
Leah Becoat talks to her mother Nancy Becoat about how she experienced racism, and her love for Alton.
Story 4: Faye Taylor And Wanda Walker
Sisters Faye Taylor and Wanda Walker reflect on their family, race, and the neighborhood they grew up in.
What's Included
Stop 3: Alton Refrigeration Building
Story 5: Tracey Northern And Eric Walker
Brothers Tracey Northern and Eric Walker reminisce about their childhood in Alton, what they were like as kids, and share their gratitude for their mother.
Story 6: Rosetta Brown And Abe Lee Barham
Rosetta Brown and Abe Lee Barham talk about growing up in Alton, why community activism is so important, and their hopes for Alton's youth and future.
Story 7: Amiah Williams And Antione Williams
Amiah Williams asks her father Antione Williams about his faith, his happiest memories, and words of wisdom for his children and future generations.
Story 8: George Terry, Diane Ingram, Carson Ingram And Faye Taylor
George Terry, Diane Ingram, Carson Ingram and Faye Taylor reminisce about what it was like growing up in the Alton neighborhood known as Mexico. This excerpt is part of episode 5 of the All Town, USA podcast.
Story 9: Jason Harrison And Willie Franklin
Jason Harrison asks his uncle Willie Franklin about his very first job at age 10 (you won't believe it!), working for Olin during the Vietnam War, and what advice he wants to impart on future generations about never giving up.